Mrs B's Tutoring Service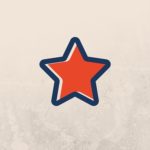 Located in the beautiful surrounds of the Mundaring bush I provide the Reading For Sure program to school students of all ages.

Mrs B's is open Monday – Friday afternoons, and Saturday mornings.

Mrs B's is also open during School Holidays (appointment times vary – contact for more details).

Who can I help?
Students who:
* Have a diagnosed learning difference (Dyslexia, Autism Spectrum Disorder, ADD/ADHD etc)
* Have an undiagnosed learning difference
* Don't seem to be "getting it" with no reasonable cause
* Beginner readers (4.5 – 5 year olds)
* Home-school students
* High school students needing assistance with essay writing / assignments
* Extension students / Gifted and Talented students
Send Message to listing owner
Mrs B's Tutoring Service