Wendy Stentiford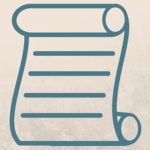 Business Name:
Wendy Stentiford
Short Business Description:
– 20 years experience as a teacher in schools and as a private tutor.
– Well structured and effective Reading For Sure method used to teach reading, writing and spelling
– Stepping Ahead pre-literacy programme. Enjoyable phonic awareness activities for 3 – 6 year olds.
– Primary maths – all aspects. Help with homework. Tables mastery.
– Thorough assessment and programmes tailored to meet each student's needs.
– Building student skills and confidence in a supportive and encouraging environment

Long Business Description:
Experience
I have over twenty years experience as a teacher in schools and as a private tutor working with students with learning difficulties and disabilities. About 11 years ago I became aware of the Reading for Sure system for teaching literacy skills. I was so impressed by the structure it provided for teaching reading I decided to train as a RFS tutor. After completing the training 8 years ago, I worked at Dr Solomon's clinic in Morley. Seeing the gains and rate of progress students made though the RFS method, I decided to become a registered RFS provider, so I could offer RFS tuition to students living near my home. In the past, before discovering the RFS method, I worked as a tutor for Government programmes and for the Dyslexia Speld Foundation.
I currently work privately with students at, or near, my home in Doubleview. As well as helping students with reading, comprehension and writing using the Reading for Sure Method, and children needing Pre-Literacy skills using the RFS 'Stepping Ahead' Programme, I also offer maths tuition up to grade 7.
Qualifications
Teaching Certificate, B.Ed. Degree, Graduate Certificate – Special Needs/Learning Difficulties
Working with Children Police Clearance.
Send Message to listing owner
Listing Title: Wendy Stentiford