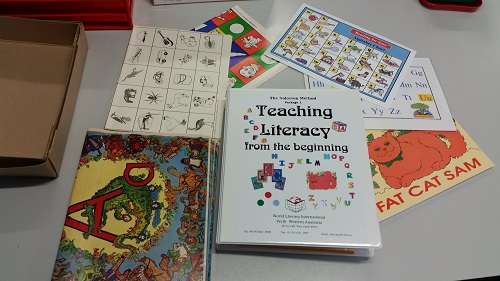 Reading For Sure publishes its own books, games etc. The phonological readers introduce the young reader to the vowel sounds in the English language one step at a time.
Most of the materials we develop are for use by the Reading For Sure Tutors to use in their one to one sessions to help increase the learning potential of students and to enhance the enjoyment of learning to read.
In the near future we will be introducing some packages of materials that parents can use at home to increase their child's literacy skills. There will also be some games available that will support these packages.

Later in the year we will be adding an online store to this website.